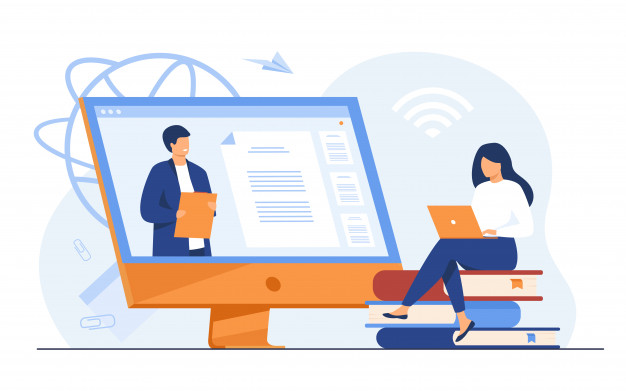 26 Dec

PGDCA

PGDCA

PGDCA or Postgraduate Diploma in Computer Applications is a 1-year postgraduate diploma course.
| | |
| --- | --- |
| Parameters | PGDCA |
| COURSE | Postgraduate Diploma in Computer Application |
| Objective | PGDCA revolves around the teaching of advanced aspects of computers. Starting from programming, java to business operations and oracle, the course focuses on all the related areas of the subject. |
| Subjects Taught | PPM & OB, Web Programming, Data Structure and Algorithms, Visual Basic, etc. |
| Duration | One year |
| Eligibility | 10+2+3 |
| Admission | Merit-Based |
| Average Annual Salary | INR 2-10 LPA |
CARRIER
Post completing PGDCA successfully, gates of various job opportunities open automatically. With an average annual salary ranging from INR 2 to 10 lakh per annum, a PGDCA holder becomes eligible to work both in government as well as private firms.
From sectors like Banking, Insurance, Health, Aviation, Research, Technology and more to top recruiters of this field being Intel, HP Global, HCL Technologies, Google, one will get tons of options to choose from after completing their PGDCA.
Tabularized below are the popular PGDCA jobs, along with the description and average annual salary of the same that one can explore.
| | | |
| --- | --- | --- |
| Job Titles | Job Description | Average Annual Salary (INR) |
| IT Support Analyst | IT Support Analysts are responsible for providing technical set-up, advice, and help to users via email, phone, social media, and in person. | 3 LPA |
| IT Consultant | IT Consultants provides technical support in building and implementing IT systems for internal as well as external clients. | 11 LPA |
| Web Designer | Web Designers generate the design and layout of a website or web pages, working with colleagues or clients to meet their requirements. | 2.3 LPA |
| Software Developer | Software Developers designs software solutions by building programs, applications, and websites. | 3.9 LPA |
| Quality Assurance Analysts | Quality Assurance Analysts tests games, programs, and software to ensure their reliability, functionality and user friendliness before releasing them in the market. | 4 LPA |
| Systems Analyst | Systems Analysts check IT systems and write requirements for new ones. They analyze hardware, software, and wider IT systems for the client or employer and figure out the new requirements. | 6LPA |
The graph below represents the salary trends of various PGDCA jobs offered annually.
PGDCA is one such course that provides multiple opportunities to the students both within the country as well as abroad.
After successful completion of the course, the students may go on to pursue higher studies as well.
They may conduct research activities in various fields like machine learning and artificial intelligence.